20th AHTIPC and MWTA Diamond Jubilee Success
Postmortem on the 20th AHTIPC hosted by Malaysia Watch Trade Association together with its Diamond Jubilee Annual Dinner was conducted yesterday, 16th December at Marco Polo Restaurant, Kuala Lumpur. Overall, the meeting's postmortem showed results that were positive with surplus, thanks to the diligent work and time put in by the committee team and their helpers under the Organizing Chairman, Mr. Bernard Yong. Special recognition was given to the treasurer, Ms. Veron Teoh for her extra dedication and follow up on registration, payments and ensuring the account is balanced.
A meaty PigNic Menu was served by Marco Polo whilst Mr. Bernard Yong gave thanks to everyone present for making the event a huge success.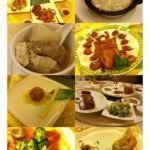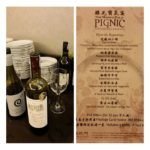 It was followed by lucky draw for four persons and a karaoke session.
Everyone present was given a souvenir DVD of the 20th AHTIPC and MWTA Diamond Jubilee Annual Dinner. All participants of the 20th Asian Horological Trade & Promotion Conference and Malaysia Watch Trade Association's Diamond Jubilee event will be mailed a copy each.